WHO WE ARE ?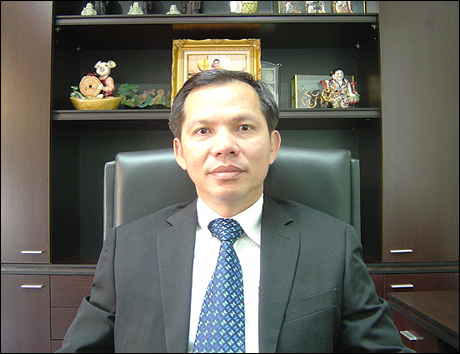 Mr. Suchin Kiatpanya
Managing Director

S.Y.C. was established in 1995 which provide customs brokerage. The company fully operates by our excellent staffs and well co-ordinate efforts of our agent around the world. S.Y.C. Logistics played a main key role in providing import customs clearance and local distribution in Thailand. This is just an initial project which S.Y.C. believed that they will potentially have handful projects more in years to come.
S.Y.C. Logistics is international freight forwarding agent, which was established on 1999 the company is very aggressive in organizing achieve at Freight Forwarding industry in Thailand, that specializes in transportation and logistics solutions for Thailand's manufacturers, importers and exporters. The company current develops at be satisfied the customer and study to practice our skills to ensure fully qualified to perform the best.
The company has been especially to handle and service for logistics, warehouse, and distribution management service and office/factory relocation, tailors to individual requirements. Our company's competently can meet customers need in all aspects regarding logistics and moving with efficient facility.
We specialize in processing import and export especially in:
Telecommunication Device
Electronics Parts
Peripheral Device
Computer Parts
Company Mission
To serve "One stop service by triple S"
SERVICE                       SPEED                   SMOOTHESS
02 327-3556-60
admin@syc.co.th